You know what they say, fail to prepare; prepare to fail. Well, I'm totally new to solo traveling and I'm also a bit of a perfectionist, so I've been sorting out my gear list for almost a year now!
I'm probably packing too much stuff but my first trip is just a week or so around the UK, so that should give me a chance to figure out what I do and don't need. For the benefit of others attempting something similar, or if you're just curious, here's a non-exhaustive, detailed look at some of the more important items on my gear list:
First of all, here's the whole shebang in bullet points, it's more for my benefit than yours but some of the more idiosyncratic options are described in detail further below – with links and pictures and everything!
Motorbike (kinda obvious but you've got to start somewhere)

Panniers (x2 – Factroy Fitted)
Top Box (Hepco & Becker)
R&G Crash Bungs
Sat-Nav (Garmin Zumo 660)
Blue-tooth Headset (Sena SMH-10)
Motorbike Jeans (x2 – E-Squad)
Protective Jacket (Jofama/Halvarssons)
Helmet (Reevu)
Hi-Vis, Waterproof Outerwear
Touring Boots
Merino Wool Base Layer (x2)
Wide Brimmed, Waterpoof Hat
Normal Clothes
Warm Clothes (just in case)
PJ's & Underwear
Toothbrush/Toothpaste
Baby Wipes
Camelbak 3litre backpack
Waterproof Roll Bag (Overboard)
Bungee Cords
Laptop (Lenovo X230T)
Power Gorilla
Solar Gorilla
MP3 Player (Creative Zen X-fi)
Mobile Phone (Samsung Galaxy 2)
e-Reader (Dell Streak 5)
Camping Hammock (DD Travel Hammock)
Tarp (DD XL Tarp)
Sleeping Bag & Liner (Highlander Pac-Tec)
Hiking Poles
Camera (Canon 5D MkII)
Lenses (17-40mm, 70-200mm)
Memory Cards & Batteries & Chargers
Cokin Filters & Holder
Micrphone
Remote Trigger
Transport:
I usually ride a sports bike and needed to switch to a more tour oriented bike for this journey. After thorough research, it seemed that the Aprilia Futura (Fut or Ape for short) is the most comfortable stylish and underrated, sports tourer you can buy (well, perhaps I should say I can buy; my budget was only £2,500). I should add that when it comes to motorbikes, I love V-Twins and this is one, so win-win for me!
In truth I'm still learning to get on with it. I may have bought a lemon; I find it dull and unreliable, whereas most everyone else who owns a Futura absolutely adores them and I'm constantly being approached by people complimenting me on my choice of bike and saying that they've been trying to get their hands on one for years (sorry folks, they're quite rare in the UK).
I've made my bed now and my Ape is currently in at the mechanics getting electrical gremlins and performance demons exorcised.
You can find all you need to know about the Aprilia Futura RST 1000R at this wonderful website.
Get this, the Reevu helmet is the first (and, so far, only) motorcycle helmet with a built in rear view mirror! I don't know about you but I like to be as aware as possible when riding – and that will be even more important on strange roads with less-than-civilized drivers (at least that's what I've heard about driving outside the mainland).
The periscope like device is unobtrusive, easy to use and adjustable. Another great side-effect is that the fluid dynamics of the viewing cavity in the top of the helmet also help mute helmet noise, so it's one of the quietest helmets on the market. It's also super comfortable; these helmets are made by a local company and I've been wearing one for years. My only complaints are that they don't come in Fluro-yellow and the peripheral viewing could be wider – but these are both minor things. It's a great helmet.
You can pick up a Sat-Nav for your car for under £60, heck you can even buy a cheap data SIM card and use your phone. On a motorbike, you need something weather proof, vibration proof, viewable in harsh sunlight and easy to use with gloves on. Getting that comes at a premuim and you won't find a good one for less than £200.
Seeing as it was going to be expensive anyway, I went with the top of the line Garmin Zumo  model. As a biker I'm not looking for direct routes (I want beautiful, curvy, commuter free roads please) but if I get into any trouble, need to be somewhere, or need to let someone know where I am, then this will be invaluble.
SENA SMH10 Bluetooth Headset
This is a mid-range headset (I need it to hear the sat-nav and enjoy music on the road). I haven't had a chance to test it yet but the SENA SMH10 is the one that comes most highly recommended by other long-haul bikers.
Edit: This is the best piece of kit I have ever owned. I should have bought this years ago. You can even plug an MP3 player directly into it. I can hear my music & phone calls even at highly illegal speeds =D)
Camelbak Thermobak 3 Liter Multicam
I drink a lot of water in a day. Easily 4 or 5 litres. This aptly named Camelbak holds 3 litres of water,which you can drink from a tube, and I can use it whilst on the bike, so I don't have to stop for a drink (although I'll probably have to stop more often for a wee!). I hadn't really considered this but I read a trip report by another guy who'd done a Europe trip and he said he wished he'd brought one, so I learned from his mistakes!
Accommodation:
I'm traveling in the UK and Europe, so I could easily hostel it but I'm not made of money; I'm a self employed photographer and this crazy experiment is going to cost me a fortune in fuel! So, looking at my options (I'm new to camping and don't want to be faffing around with a tent after a long days drive), I first opted for the Quechua 2 second Popup Tent. This thing is great; including pegging out, it can be set up and broken down in about 30 seconds, it's light and it's cheap.
However, it packs down into a flat disc that is bigger than a spare tyre and I just couldn't find a stable way to store it on the bike! Hammocks, by contrast, generally are not cheap but they are light, easy to set up (with the right suspension kit) and – as I've discovered – waaaay more comfortable than a tent.
Again, I did a lot of research (I'm anal like that) but in the end I went with DD Hammocks because they're based in Scotland and their prices are reasonable. Having since tried a Clark Jungle Hammock, I can definitely say I made the right choice: The DD Travel Hammock is comfy, versatile (can be used as a bivvy when there's no trees and has a double layer for a camping mat if it's cold) and their customer service is fantastic.
Hammocking throws up other problems though; it's harder to stay warm when it's cold out and there is nowhere to keep other gear out of site. I solved this quite simply by suspending an old Army Surplus sleeping bag (for extra warmth) and a DD Mesh Hammock (as a gear shelf) beneath the hammock. For more information and pictures of my hammock set-up, jump to my post on the hammock forum.
I cannot recommend this highly enough, whether you camp on the ground or hang in the air, the Exped Synmat 7 is comfortable, warm, light, and packs down small. It takes a while to inflate and its not fun being on your hands and knees pumping it up (sort of defeats the purpose of hammock camping!) but it's well worth the effort. You can buy a pump for it but I'm trying to keep things down to a minimum.
Highlander Pac-Tec 150 Mummy Sleeping Bag
This is a synthetic fill sleeping bag but it's really cozy and packs down nice and small. It's probably the best approximation you can get to a down bag on a budget – I love it. In the hammock I generally unzip it and use it as a duvet with a handy foot-box, unless it's really cold. I've used this setup in sub zero temperatures and been toasty warm.
The Pac-Tec 150 is a 2-3 season bag and may actually be too warm for Europe but, in that event, I can keep it packed and unclip the underquilt from the bottom of the hammock to use as a top quilt or something. If we ever had any sunshine up north I'd be better able to test it!
Overboard 60 Liter Waterproof Roll-top Bag
This thing holds all of my hammock camping gear – the tarp in it's hammock skins, the travel hammock in it's skin,the sleeping bag, the mattress, the hammock suspension, the tent pegs (I have a selection of sherperd hook, V-style and Y-style pegs for pegging the tarp out and for using it as a bivvy), a mallet, a groundsheet, a makeshift pillow and a bag with spare line and bungee cords.
I strap the Overboard bag to the pillion seat on the bike using bungee ropes. It's a lot heavier and bulkier than it would be if I were hiking and camping but it's perfect for motorbike camping.
Blogging:
I had to rethink most of my equipment when planning this trip. I used to have an Acer with a huge glossy screen, great for editing photo's (did I mention I'm a photographer yet? No? Don't worry, we're getting there). It wasn't very portable though and the glossy screen is no good in sunlight, and there was no mobile data connectivity (which is important for blogging on the road, I'm guessing).
The Lenovo X230T takes care of all these issues and has an added bonus of converting into a tablet, which will hopefully make picture editing much more intuitive.
Powertraveller Power Gorilla & Solar Gorilla
The Powertraveller Power Gorilla is basically a big external battery with interchangeable cable tips, so you can use it to recharge your smart phone and mp3 player or  to extend the battery life of your laptop. Lenovo make their own extended batteries for the laptop, but they can't be used to power other things. The idea behind the Power Gorilla is that you plug it into the mains to juice it up, then you can unplug it and use that juice when your on the road.
I know what your thinking: –  hammock camping doesn't generally involve a mains outlet! Well, the real magic comes with the addition of the Solar Gorilla. This is a solar charger, meaning I can harness the sunlight and use that to charge my phone and mp3 player. Better than that though, I reckon I can strap this to the outside of my bike somewhwere and use it to replenish the juice in the Power Gorilla while I'm driving. That means I can spend the evening editing pictures on my laptop and have the battery recharged during the day so I can do it all over again.
I've not tested this yet. It may prove unworkable. Certainly, the level of sunlight we get in the UK is pretty pitiful but I'm hoping enough time on the road will give the thing a chance to charge. If not, I'll look into charging it from the bike's 12v cigarette lighter type socket. Incidentally, the customer service from Powertraveller is phenomenal.
Canon 5D MkII (plus various Canon L-series Lenses)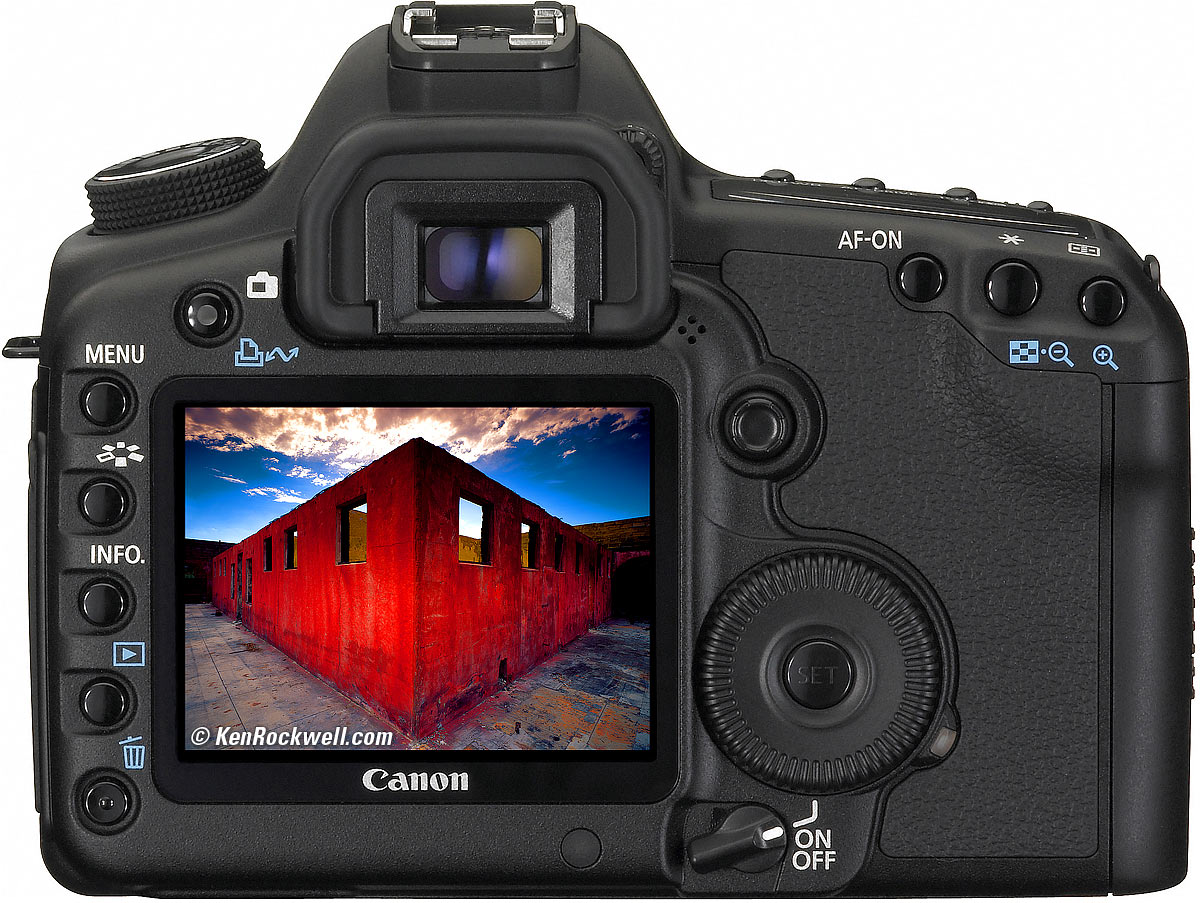 This, I didn't have to rethink. I've been working as a freelance photographer based in Newcastle for many years now, and for the past 3 years the 5D MkII has been an excellent workhorse. I got into photography because I love capturing the beauty, often overlooked, that is all around us. When I started working as a photographer, I lost sight of that and focused on more lucrative avenues. A large part of this trip is a creative cleansing – and I intend to deliver some beautiful images from my travels.
As well as professional quality lenses, I also have a microphone for this camera, so maybe I'll be able to do a little video-blogging too. First I need to learn how to edit video though! Also on my wish list for this camera, is a fancy remote trigger that will program the camera to fire at regular intervals, so I can get me and my bike in the shot.
Clothing:
Ice Breaker Merino Wool Base Layers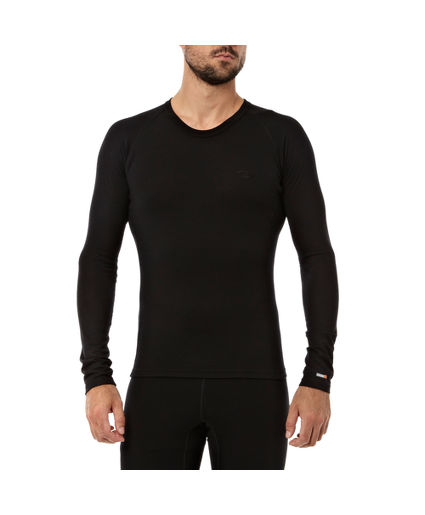 Basically posh tights and a posh thermal vest ha ha. If you haven't heard about Ice Breaker's Merino Wool clothing, then let me tell you, this stuff is awesome. It keeps you warm when its cool and wicks away sweat, keeping you cooler when it's warm. Merino Wool is a natural fiber with inherent antibacterial qualities; so it'll last longer before you start getting stinky!
I bought the light base layers because I plan on travelling in the summer. However, I've been wearing them under my normal clothes when riding through the winter and they've already proved to be a fantastic investment. They're not cheap but I would like to get some more because they're so useful and they pack small and light.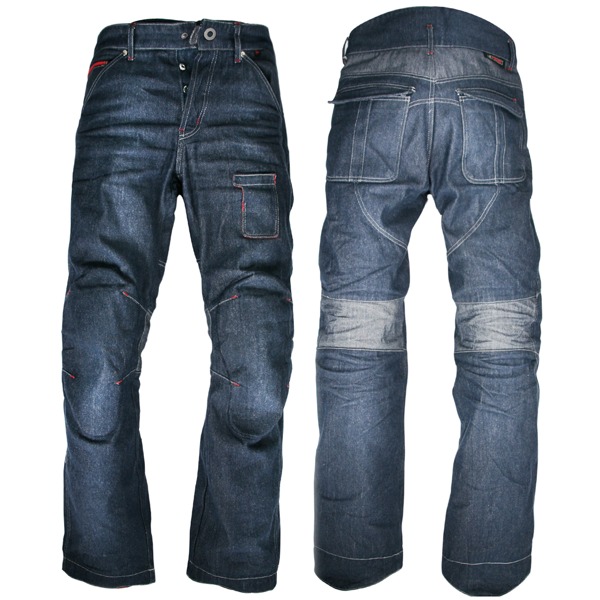 I'm a bit of an evangelist for Esquad jeans. I searched long and hard for a good pair of motorcycle jeans, mostly they don't fit, the Kevlar lining is itchy, they style is less than desirable or they just get bad reviews. Then I discovered this little known  French firm called Esquad. They have woven a patented composite material, called Armalith, which is normally reserved for use in military and aerospace applications, into the denim jean. The result is a pair of jeans almost as comfortable as my normal jeans, beautifully styled and stronger than leather!
Now, there are a few downsides; they're increasingly difficult to find, they only come in a 34inch leg and they're bloody expensive! However, I'm going to be wearing them everyday for a few months if everything goes to plan, so I felt they were worth investing in. If they're as good as the claims, then I think every biker should do the same.
Entertainment:
Creative – Zen X-fi MP3 Player
Technically the Zen X-fi by Creative is a media player. It has FM radio functionality and you can use it to store and display photo's and video's as well as music. It also has a built in wi-fi adapter so you can link it to your home network and stream tracks that way. It even has an instant messenger function (via Yahoo's IM platform) if you so desire.
I've had this for years and it still beats any iShit I've seen (I just can't get on with the one-button-does-everything idea). Unlike the iPoops, this media player is not for idiots, it's reliable, and tough but it doesn't show you pretty pictures of album art or have a picture based navigation system, plus it's no longer 'shiny & new' (in fact it's over 5 years old now), so it's definitely not for the iDiot crowd.
This thing has far more features than I need or use as I really only use it to play mp3's. It comes with 16GB of storage but there's also an SD card slot so you can store as much video and music as you need (instead of having to buy a whole new device…. Apple!). My favourite feature is that little button at the bottom (with an arrow and a dot), which you can programme to do anything you want. I have it set to 'Shuffle All Tracks' but you might prefer to use it for the 'Album of the Day' or 'Rarely Heard' features (another two favourites of mine).
The battery still lasts a lot longer than my phone battery (bearing in mind I use the phone for other things too). All I need now is to get a blue tooth adapter for it so I can listen to music in my helmet and it'll be bang up to date.
(In case you didn't pick up on it, I'm not a fan of Apple's products or business strategies).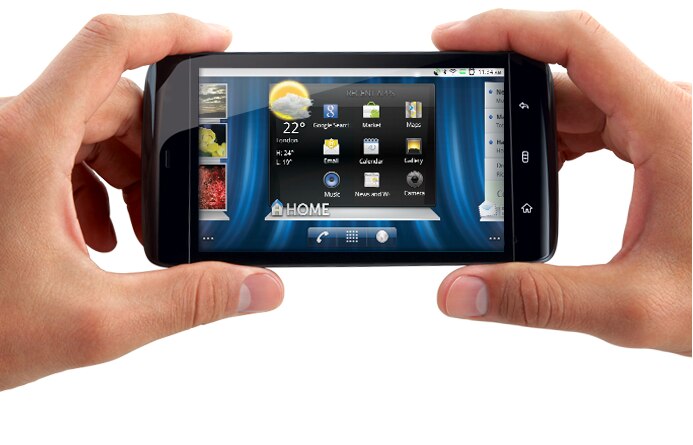 'Wait, what's that? No Kindle, No Kobo? I haven't even heard of the Dell…what was it?' I should clarify, the Dell Streak Mini 5 is not actually an e-Reader. It's a 5″ Android tablet phone. It's my old phone, actually. I used and loved it for 2.5 years but now I have a new phone (Samsung Galaxy Note 2). I have three spare batteries for this (you can't do that with an iPhone) and it still works great. I always root my Android phone so, instead of binning it, I put a nice light custom ROM on there and stripped it of all apps except the essential ones, some games and, of course, reading apps. I've installed the Kindle App, the Kobo App, the Google Play Books App and the Adobe Acrobat .pdf reader App. That means I have three e-readers in one and all I need is a cheap data-only SIM if I want to download any books while on the road (although I can pre-load all the apps with enough books to keep me busy before I go).
I'm pretty proud of that idea, and this is a personal blog, so I thought I'd blow my own trumpet a little!